The Easter period is perhaps the most important time of year in the Christian calendar and despite everyone celebrating essentially the same thing, the death and resurrection of Jesus Christ, the Easter celebrations from around the world are incredibly diverse and fascinating.
Rather than me rambling on about the different ways the celebration is practised throughout the world, it is much better for everyone to see it through the power of imagery, with a short caption so you know what is going on.
Some of the pictures provoke joy, others intrigue, other just straight up fascination and interest. Humans are amazing creatures.
Whether or not you celebrate the Easter period, I hope that these photos move you in some shape or form, especially when you can picture many of them happening in real-time.
1.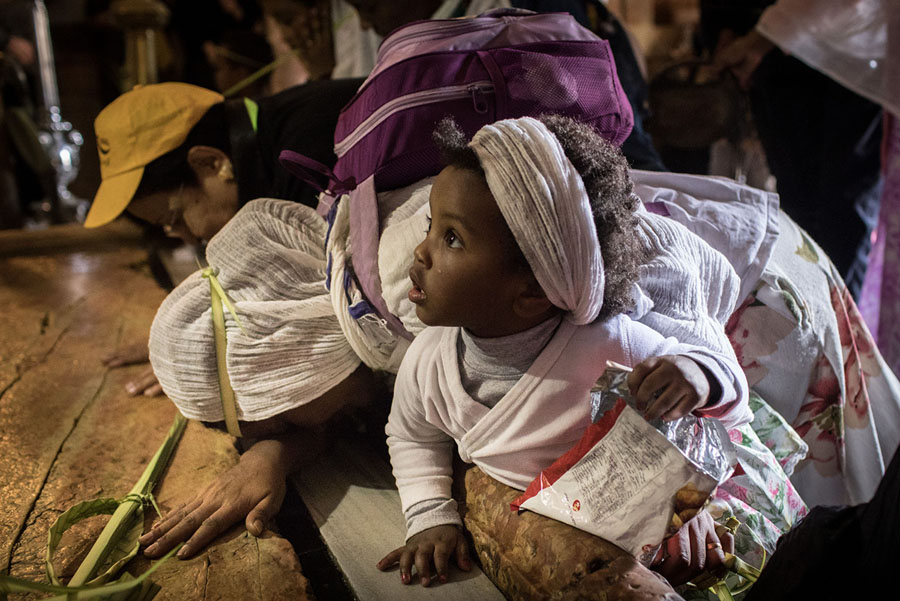 A woman from Eritrea and her baby pray at the Stone of Anointing, where Jesus's body is said to have been anointed before burial, during rituals to celebrate Easter Sunday at the Church of the Holy Sepulchre in the Old City in Jerusalem on April 1, 2018.
Chris McGrath / Getty
2.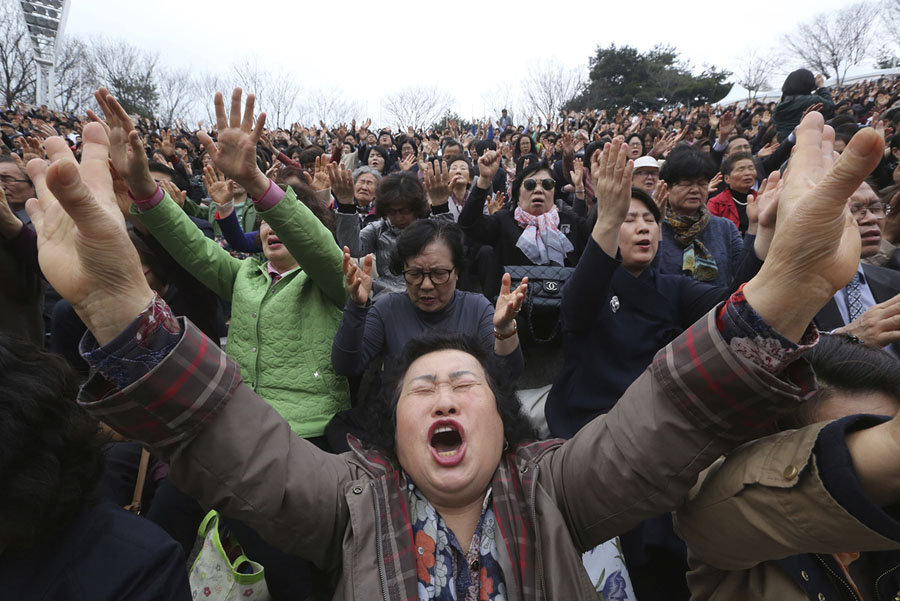 South Korean Christians pray during an annual Easter service rally at Yeonsei University in Seoul, South Korea, on April 1. 2018. About 10,000 participants prayed for peace and denuclearization on the Korean Peninsula.
Ahn Young-Joon / AP
3.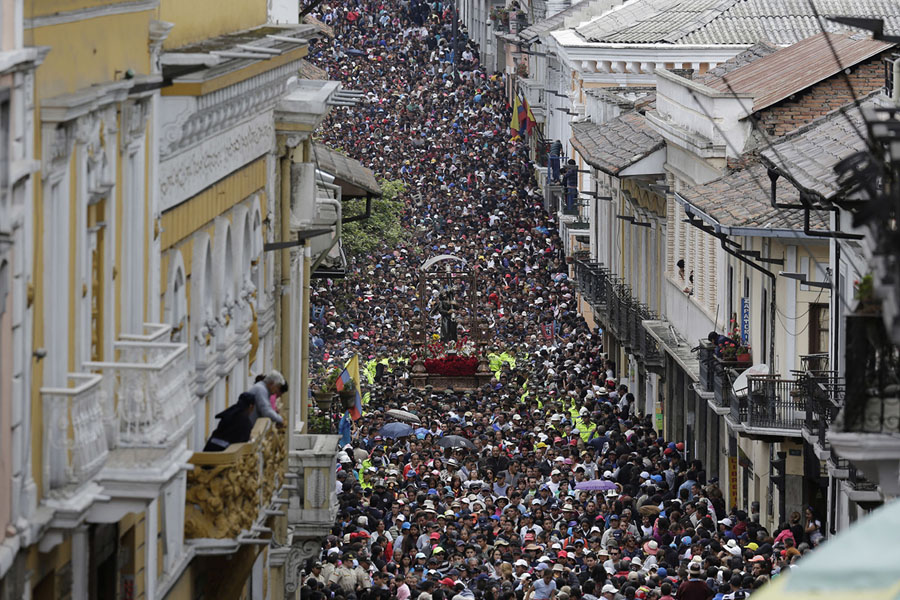 The statue of Jesus del Gran Poder, or "Jesus of Great Power," is accompanied by thousands in a procession marking Good Friday, in Quito, Ecuador, on March 30, 2018
Dolores Ochoa / AP
4.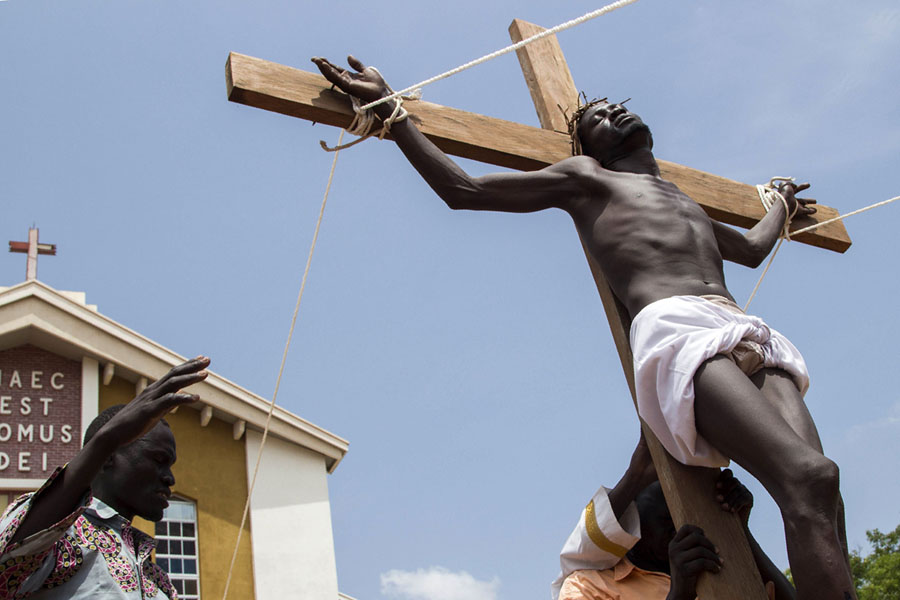 Christians in South Sudan reenact the scene of Jesus Christ being led to his crucifixion, in Juba on March 30, 2018. Christians represent some 60 per cent of the population of South Sudan, approximately six million people, with the remainder of the population following traditional African religions and Islam as well as other religions.
Bullen Chol / AFP / Getty
5.
Haitian voodoo followers take a ceremonial dip in a sacred pool during Easter weekend in Souvenance, a suburb of Gonaives, north of Port-au-Prince.
Hector Retamal/AFP/Getty Images
6.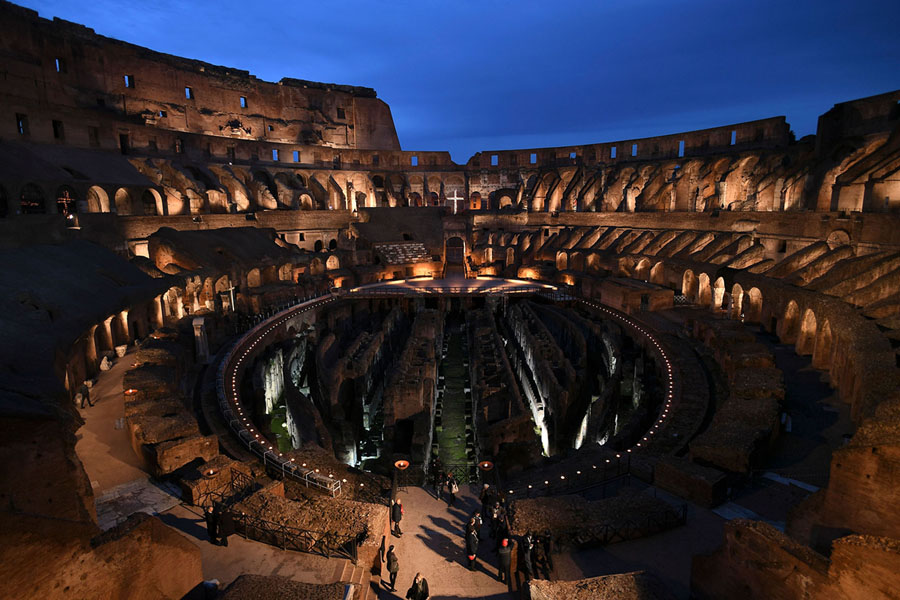 The ancient Roman Colosseum, photographed before the Via Crucis (Way of the Cross) torchlight procession of Good Friday, on March 30, 2018.