To tell you the truth, I think that my podcast list is pretty fire right now. For me, it's got the perfect mix of topics that I'm interested in. Go-to podcasts for when I need some specific guidance on anything physical, mental or spiritual. Stuff for general interest and possibly weird information that I'll never need. But I like it. I've decided to date this post however because in the past year I've listened to countless podcasts and my tastes and interests and time windows keep shifting. That trend will no doubt continue into the future. For now though, here's what I've got!
Aubrey Marcus Podcast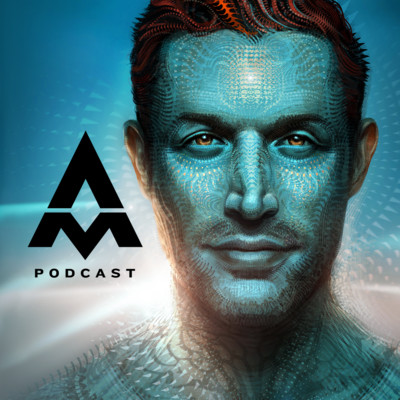 This is possibly my favourite podcast right now and it has been for a number of months. Aubrey and his guests cover everything from nutrition and practices for health optimisation to suffering, spirituality and navigating the often treacherous often utopian boat of life. Somehow, all of these vastly deep and complex subjects bind together seamlessly for an extremely pleasurable and enlightening 1-hour episode. Where I have been getting a lot of excitement and meaning in my life recently is through new perspectives and looking at life through different lenses. I definitely feel that a large part of that is down to this podcast. Aubrey was recently in a serious car accident but luckily made it out alive to keep providing his service to the world!
Ben Greenfield Fitness
The Ben Greenfield Fitness podcast is where I have been diving for the more complex knowledge about health and nutrition. Voted the number 1 personal trainer in America which is no small feat, Ben takes an in-depth look at all aspects of health; from the molecular in our bodies to the nutrients in our foods. Not just limited to the conventional aspects too, he regularly goes into detail about psychedelics, floatation therapy, electromagneticism which are all fascinating and relatively unknown topics. It has been immensely resourceful for not just helping to create blog posts here but also for application in my own life. Long may the benefits be reaped!
The Joe Rogan Experience
One of the world's most popular podcasts with millions of downloads every month, I feel like I am quite late to the party only listening fairly routinely within the last few weeks or so. This podcast features long-form interviews, usually around 3 hours long, with experts from almost every field you can imagine. Sleep experts, UFC fighters, psychologists, doctors from every field, meat-only eaters, vegans…
You name it, Joe's got it. For me personally, it's great to be able to pull lessons and knowledge from experts in all areas of life. There's simply too much awesome out there to narrow myself to knowledge and research in just a single field (exhibit A: this blog). Of course, that could all change, just like the podcasts I listen to and the books I read. For now though, Joe and his guests are providing me with an immense amount of value which I am absolutely loving!
Side note: If 3 hours podcasts are perhaps a bit intimidating and/or time impossible, search Youtube for clips and snippets of his podcast. There are literally thousands of tasty nuggets of information!
Jocko Podcast
I don't visit the Jocko Podcast as much as I used to, but it still certainly makes it on to this list. This switch is more to do with my time restrictions (another podcast with episodes on average 3 hours long) but I do enjoy listening every so often, particularly in the gym. Jocko and his co-host Echo Charles read through, dissect and analyse books, poems and stories from various wars and battles and applying them to daily life. The podcast also frequently takes the form of an interview with a war veteran or some other highly respectable and tough figure who speaks about their experiences. The stories are often very interesting but the humbling feeling I get listening to them is matched by no other. I switch on the Jocko Podcast whenever I am feeling ungrateful, being a whiny bitch with myself and need to understand just how good I have it.
It always works a treat.
Another side note: Jocko frequently comes up with gems of badass wisdom in his podcasts. I have written about one of them previously and will no doubt be covering more in the future.
Dan Carlin's Hardcore History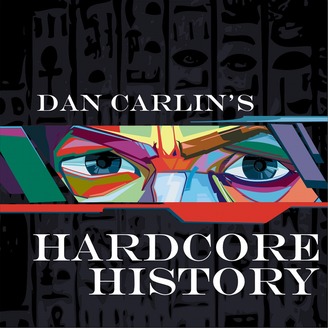 Despite being more of a geographer than a historian in school, I've always had a keen interest in history and many will agree that Dan Carlin's Hardcore History is probably the best one out there. The incredible depth he goes into to research each topic is admirable but necessary when exploring a massively complicated and subjective field like history. From Alexander the Great to Hitler, from Spartans to Persians, from Rome to the Amazon jungle, Dan Carlin has become my go-to fountain of knowledge for whatever period of history tickles my interest at any given time. I expect to be regularly visiting this podcast for quite some time.